Circuits Sumant Capacitats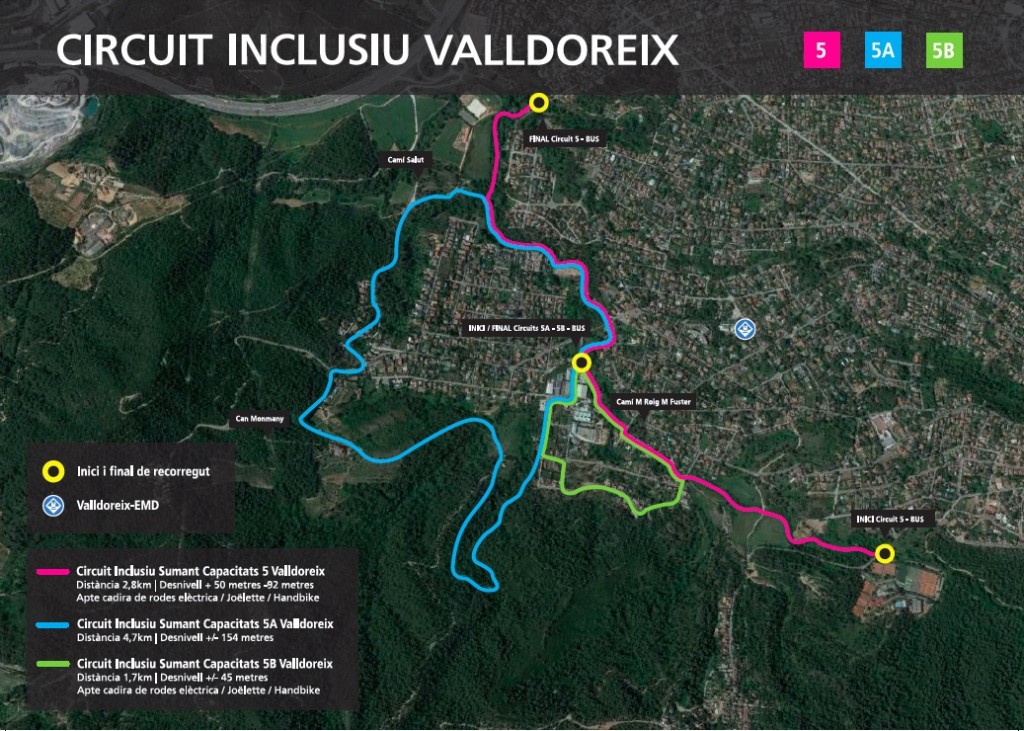 Circuits Sumant Capacitats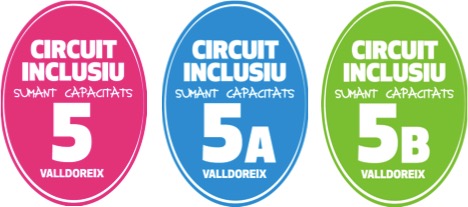 The idea is born as a result of the collaboration of the EMD of Valldoreix with Anna Live and the Foundation Itinerárium for the edition of the Program of Greater Party. Of this conjoint work arose the idea to establish to Valldoreix one of the Circuits Adding Capacities to Valldoreix. The project frames inside the project BOX21 of the Foundation Itineràrium and has by aim help to improve the quality of life of the people with special needs, boosting the practice of the sport, so on foot like currents. The main novelty is that they are routes adapted for all the communities with permanent signaling also are inclusivos for all the publics: – blind People – deaf People – People with difficulties of mobility – People with intellectual difficulties – People with mental difficulties – greater People – familiar Tourism The Circuit Adding Capacities of Valldoreix will be the first sportive space adapted and inclusivo with permanent signaling to the villa and will promote the following appearances: – The defence of the sport in the open air and in natural landscapes. – Promotion of the spirit of superación between all the participants. – The participant will enjoy of the municipality and his wealths. – There will be a space web that will allow to the volunteers coordinate meetings, fixing day, hour and circuit, with the people that have more difficulties to do sport. All the circuit will go marked with the Typography of Anna Live. All the circuits Adding Capacities are designed by Eduard Jornet, that has a big experience in organisation of cursas highland, so much in Catalonia like Spain and France. Eduard Jornet is the the actuality the director of the III Turn Cerdaña Ultrafondo (VCUF) with routes of 13, 37, 87 and 214 Km.
Els col·lectius a què arribem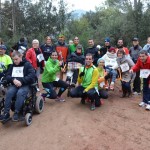 Each community will have a manual to know the best way to make the route according to his problematic. In the case of the people with difficulties of mobility will offer options of devices adapted for the practice of the sport.
The godfathers of the circuit
The godfathers of the circuit will be the Kilian Jornet, champion of the world of highland race and Núria Picas, champion of the world of highland race.